A quality stay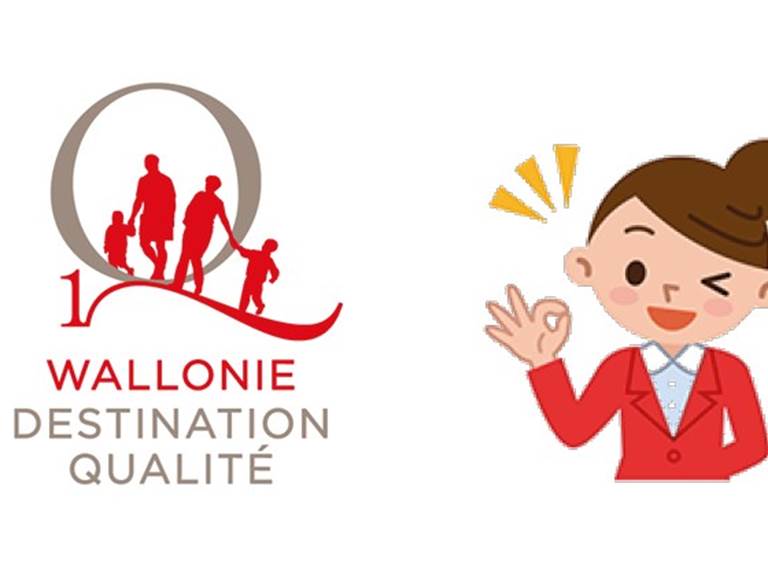 Our commitment to a quality stay
Since 2015, we have been labeled "Wallonia, Destination Quality". This means that we do everything we can to offer you the stay you expect.
Concretely, every 3 years, we study the functioning of our project and set up an action plan whose evolution we evaluate each year. Thus, we continuously improve the quality of the project to offer you a real quality tourist service.
This project is built for you. We rely on your opinions and comments to initiate new investments and guide the project. You will find our commitment on the Charter displayed in the accommodation. You can also follow the progress of our project on social networks.
Your opinion is important !
Your opinion is very important in the development of our project. This is why we integrate your comments in our reflection on the improvement of the project in order to offer the best service to our hosts.
Naturally, managing a tourism project is not easy and the means, especially financial, limit ambitions. However, we are committed to investing continuously in preserving the building and maintaining a high level of satisfaction (> 90%).
Note that collecting opinions is not easy either. This is why, in order to have a critical image of our project, we ask to devote a few moments to share your experience with us but also with our future hosts.
You have different possibilities:
Tripadvisor
Google
Facebook
Via your booking platform (Booking, Expedia ...)
Remember, your opinion counts! An advice ? Remember to describe the context of your visit: with family, friends ... for 1 night, a weekend, a week ... for work, a city trip ...
Also, if a situation was not suitable during the stay, do not wait; let us know immediately to find a solution and allow you to have a good stay!
Would you like to hear from us?
We will be delighted to count you among our followers and to present the evolution of our project to you.